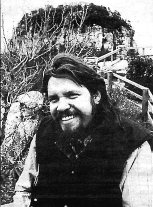 Traduction et résumé : SOTT
Simple escroc New Age, ou membre du Counter Intelligence Programme ?
Le texte que va suivre est le résumé d'un rapport, établi à partir de 2001 et mis à jour jusqu'en 2008, par Laura Knight-Jadczyk au sujet de Vincent Bridges et de leurs relations débutées en 1999. Tout commença par une visite de Bridges à Laura Knight-Jadczyk, au prétexte d'un livre qu'il écrivait sur Fulcanelli, visite qui déboucha sur une relation épistolaire par courriels. Au début, Laura Knight appréciait cette personne, avec laquelle elle partageait la passion des choses « étranges » qui se passent en ce monde. Au fil du temps, cependant, le comportement de Vincent Bridge devint de plus en plus malsain et manipulateur à l'égard de Laura Knight-Jadczyk, au point qu'elle et ses proches en furent mis en danger. Ce sont finalement ces attaques qui permirent à l'équipe de Signs of the Times et de Quantum Future de prendre conscience de la réalité des psychopathes, et des traumatismes sérieux qu'ils font subir à leur entourage. Ce rapport est le fruit d'une enquête approfondie portant sur les prétentions de ce personnage.